Yuna Mathieu-Chovet
lives and works in Brussels
yuna@yunamathieu-chovet.com
+32 (0) 486 94 30 04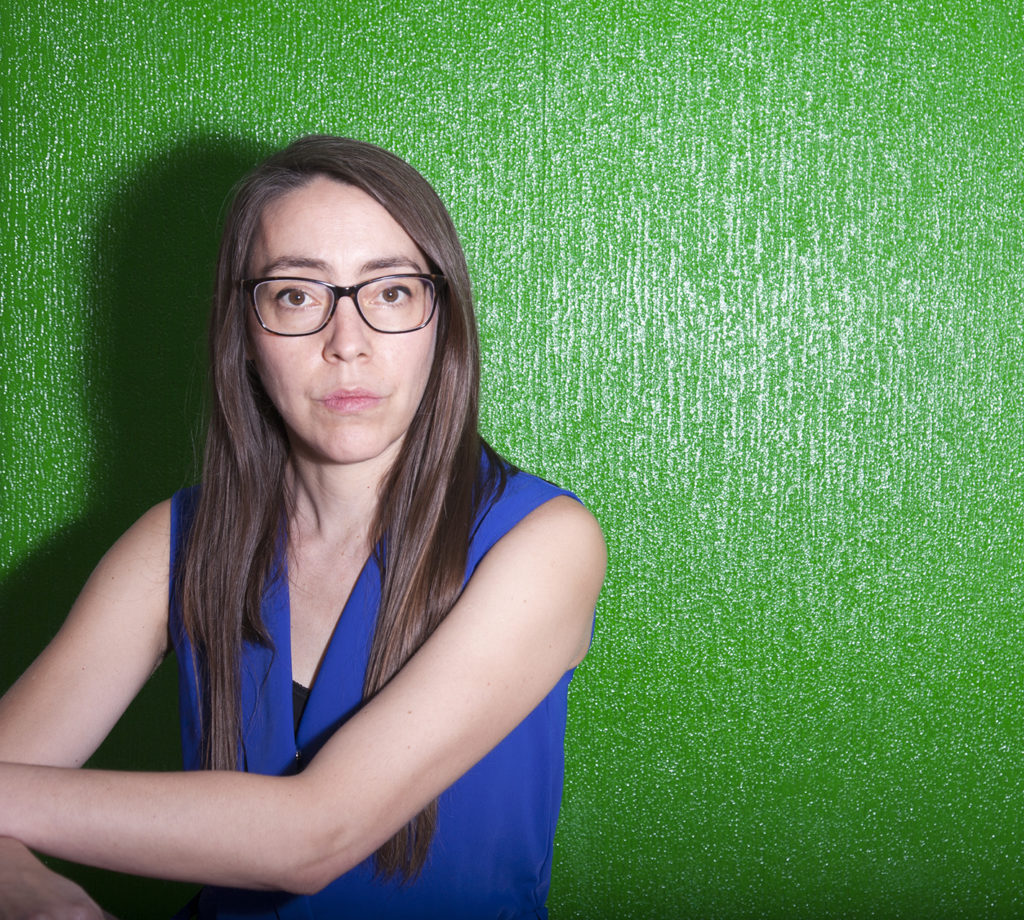 ENG/
Yuna Mathieu-Chovet was born in Rennes, France.
She studied at ECAL, University of Art and Design in Lausanne where she obtained a HEA Diploma in Visual Arts in 2005. She met and worked with artists from the Swiss contemporary scene and participated to several exhibitions in Switzerland, France and Belgium. In 2011 she moved to Belgium and created the artist run space Plagiarama in 2012. She lives and works in Brussels.
Operating in the scope of photography, processes of conception, development and presentation of the work also involve sculpture, performance and installation. Photography in its process is understood as a means available to document the subject. The physical future of photography is thought of as such. The photographic object is part of a whole, a larger composition of elements which come as in caption, comment or question to the photograph. The wall, ordinarily used as a support for the work, is here considered as a constituent element in its own right, in the same way as the photographic object itself or the other elements that compose it, such as plaster or paint, directly applied to the wall.
In Yuna Mathieu-Chovet's practice, photography is conceived as a temporal hiatus: an object from the past that extends a puzzling form of existence to the present in the form of representation. Evidence or proof torn from the past, the image becomes an object that expands and divides itself. The work includes the image, the representation and the asked questions to the photograph, the photographer and the spectator.
FR/
Yuna Mathieu-Chovet est née à Rennes, France.
Elle fait ses études à l'ECAL, Haute école d'art et de design de Lausanne où elle obtient un Diplôme HEA en Arts Visuels en 2005. Elle rencontre et travaille avec les artistes de la scène contemporaine suisse et participe à de nombreuses expositions en Suisse, en France et en Belgique. En 2011 elle s'installe en Belgique et fonde l'artist run space Plagiarama en 2012. Elle vit et travaille à Bruxelles.
Opérant dans le champ de la photographie, les processus de conception, d'élaboration et de présentation de l'oeuvre tiennent aussi de la sculpture, de la performance et de l'installation. La photographie dans son procédé est comprise comme moyen disponible pour documenter le sujet. Le devenir physique de la photographie est pensé en tant que tel. L'objet photographique fait partie d'un ensemble, d' une composition plus vaste d'éléments qui viennent comme en légende, en commentaire ou en question à la photographie. Le mur, habituellement utilisé comme support de l'oeuvre, est ici considéré comme un élément constitutif à part entière de celle-ci, au même titre que l'objet photographique lui-même ou que les autres éléments qui la composent, tels que le plâtre ou la peinture, directement appliqués sur le mur.
Dans la pratique de Yuna Mathieu-Chovet, la photographie est conçue comme un hiatus temporel : un objet issu du passé qui prolonge une étonnante forme d'existence au présent sous forme de représentation. Preuve ou pièce à conviction arrachée au passé, l'image devient un objet qui s'étend et se divise. L'oeuvre inclus l'image, la représentation et les questions posées à la photographie, au photographe et au spectateur.
EDUCATION
2001-2006 Master HES-SO in Fine Arts, ÉCAL, Lausanne, Switzerland
2000-2001 Certificate of Rueil-Malmaison Art school Preparatory class, Rueil-Malmaison, France
1997-1999 DEUG of Art History & Archaeology, Lumière Lyon II University, Lyon, France
SOLO EXHIBITIONS
2023 Contretype, Center for Contemporary photography, Brussels, Belgium (Upcoming)
2013 We look at the bad side…, Plagiarama, Brussels, Belgium
2009 Just the 2 of Us, Club 44, La Chaux-de-fonds, Switzerland
SELECTED GROUP EXHIBITIONS
2021 Artist Print IX, Brass, Brussels, Belgium
2020 Curator Giulia Blasig, Vanpey space, Brussels, Belgium (Covid postponed)
2014 Unheimlich, Plagiarama, Brussels, Belgium
2014 Parcours, Au quai, Brussels, Belgium
2013 Collective, Abbaye de forest, Brussels, Belgium
2012 Portrait de l'artiste en cerveau, Plagiarama, Brussels, Belgium
2012 Boutographies, les nouveaux talents de la photographie européenne, Pavillon Populaire, Montpellier, France
2011 D'abord les forêts/opus II, Centre d' Art Maison Laurentine, Haute-marne, France
2010 Meeting point, Les Halles de Schaerbeek, Brussels, Belgium
2008 1+1 Accumulation, La Générale en Manufacture, Paris, France
2007 Bouboule et Tutube, Call me i'm an artist, Lausanne, Switzerland
2007 Emotional landscapes, Fri Art Kunsthalle Fribourg, Fribourg, Switzerland
2005 La Grande Chose, Galerie Basta, Lausanne, Switzerland
2005 Accrochage Vaud 05, Palais des Beaux Arts de Lausanne, Switzerland
2005 Une bonne petite énergie qui booste le tout, Kabak, Lausanne, Switzerland
2004 John Armleder & Co, with John Armleder, Galerie l' ELAC, Lausanne, Switzerland
2004 Vous n'êtes pas un peu trop maquillée – non, with Jean-Luc Verna, Geneva, Switzerland
2004 Costume Gris, Galerie Michèle Chomette, Paris, France
2003 Good Stuff, with Bruno Peinado, ECAL, Lausanne, Switzerland
FESTIVALS & RESIDENCIES
2022 Artist in residence at Contretype, Center for Contemporary photography, Brussels, Belgium
2020 Laureate of the FWB grant for creation, Brussels, Belgium
2012 Artist in residence at Project(ion) room, Brussels, Belgium
2011 Artist in residence at Centre d' Art Maison Laurentine, Haute-Marne, France
2008 Artist in residence at La Générale en Manufacture, Paris, France
2006 Viper festival, Basel, Switzerland
2004 Short films, Locarno Film Festival, Locarno, Switzerland
2004 Biennale de l'Image en Mouvement – Centre pour l'image contemporaine, Saint-Gervais, Geneva, Switzerland
PUBLICATIONS
2021 Press, Dans l'intimité du geste collectif: Helen Anna Flanagan, Yuna Mathieu-Chovet, L'Art-même n°84, May, Belgique
2020 Press, Une Fédération des arts plastiques, pour enfin reconnaître les spécificités du secteur, Yuna Mathieu-Chovet, L'Art-même n°82, September, Belgium
2020 Press, Les plasticiens sortent de l'ombre, Alain Lallemand, Le Soir, August 1, Belgium
2020 Press, Comment rémunérer les artistes plasticiens pour leur art ?, Alain Lallemand, Le Soir, October 17, Belgium
2014 Exhibition catalogue Unheimlich, Plagiarama, Brussels, Belgium
2012 Exhibition catalogue Portrait de l'artiste en cerveau, Plagiarama, Brussels, Belgium
2012 Exhibition catalogue Boutographies, les nouveaux talents de la photographie européenne, Montpellier, France
2011 Exhibition catalogue D'abord les forêts/opus II, Centre d' Art Maison Laurentine, Haute-Marne, France
2008 Press, Une œuvre d'art chez soi, Marie Fourquet, 20 Mns, 21 février, Switzerland
2007 Exhibition catalogue, Emotional landscapes, Fri Art Kunsthalle Fribourg, Fribourg, Switzerland
2006 Exhibition catalogue, Viper festival, Basel, Switzerland
2005 Press, Le collectif lent, Valérie Maire, 24 heures, 26 mai, Switzerland
2004 Book and Artist edition Yellow pages with John Armleder, edited by jrp/editions and MAMCO- Musée d'art moderne et contemporain, Geneva, Switzerland
2004 Exhibition catalogue, Vous n'êtes pas un peu trop maquillée – non, with Jean-Luc Verna, Galerie de la Muse, Geneva, Switzerland
2004 Exhibition catalogue, Costume Gris, Galerie Michèle Chomette, Paris, France
2004 Exhibition catalogue, BIM, Biennale de l' Image en Mouvement, Centre Saint-Gervais, Geneva, Switzerland
EXPERIENCES
Since
Sept.
2020 Expert Member of the Visual Arts Advisory Committee (CCAP) for Fédération Wallonie-Bruxelles government, Belgium
Representative of FAP (Fédération des Arts Plastiques) at Visual Arts Concertation Chamber for Fédération Wallonie-Bruxelles government, Belgium
Representative regular of Visual Arts Concertation Chamber at Higher Council for Culture, for Fédération Wallonie-Bruxelles government, Belgium
2022 Jury at Prix Médiatine, Representative of the Visual Arts Advisory Committee (FWB Prize)
2021 Professional meeting day at The Institute for Photography organized by Direction of Contemporary Visual Arts/FWB, Lille, France
2021 Lecturer, ARBA-ESA, Royal Academy of Fine Arts, Drawing class,  Brussels, Belgium
2021 Jury (M2), ARBA-ESA, Royal Academy of Fine Arts, Brussels, Belgium, invitation Amélie De Beauffort
2020 Founding member of the Fédération des Arts Plastiques, Belgium
2020 Ménage à trois, part II, organized by Direction of Contemporary Visual Arts/FWB, Belgium
2020 Roundtable discussion on remuneration, organized by Direction of Contemporary Visual Arts/FWB, Belgium
2020 Jury (M2), ARBA-ESA, Royal Academy of Fine Arts, Brussels, Belgium, invitation Aurélie Gravelat
2020 Jury (B3), ARBA-ESA, Royal Academy of Fine Arts, Brussels, Belgium, invitation Lucie Lanzini
2019 Jury (M1-M2), Higher School of Arts Liege, Belgium, invitation Benoît Félix
2019 Jury (M1-M2), ARBA-ESA, Royal Academy of Fine Arts, Brussels, Belgium, invitation Jean François Diord
2017 Jury (B3), National Higher School of Arts La Cambre, Brussels, Belgium, invitation Denis De Rudder
2016 Jury (M1), Higher School of Arts Liege, Belgium, invitation Benoît Félix
2017 Workshop with artists in residence, Hypercorps, Brussels, Belgium, invitation David Zagari
2010 Lecturer, Ecole supérieure d'art Le 75, Brussels, Belgium, invitation Jean-Marc Bodson
2008 Curator for Local 91 artspace, Lausanne, Switzerland
2004 Assistant to the artist Sylvie Fleury, Geneva, Switzerland
2002 Founding member & board of the Lausanne Underground Film Festival, Lausanne, Switzerland
2001 Assistant at Fonds National d' Art Contemporain- La Défense, Paris, France
PLAGIARAMA -ARTIST RUN SPACE
Founders : E. Maidon, A. Arnaud, S. Lamy
Curator : Y. Mathieu-Chovet
2021
Out of control (partII), with Stéphane Vervaeke & Muesli Collective (Hannah De Corte, Louis Darcel & João Freitas)
Historituals, with Lucas Leffler
Can you picture that ?, with Daniel Wagener & Pierre Toussaint
The leading Process, with Leyla Aydoslu & Pauline Pastry
Drawing the line, with Noa Verkeyn & Alexisse Enkonda
2020
Upon construction, with Hélène Moreau & Louise Souvagie
Mindscapes, with Elise Eeraerts & Claude Cattelain
Point of confusion, with Élina Salminen & Leander Schönweger
Out of control (partI), with Stéphane Vervaeke & Muesli Collective (Hannah De Corte, Louis Darcel & João Freitas)
2019
Shapeshifting patterns, with Élodie Huet & Liesbeth Henderickx
Among layers, with Pieter De Clercq & Gérard Meurant
To the bone, with João Freitas & Nasrin Tork
Embodied language, with Sofia Caesar & Mohammed Alani
Flowing dynamics, with Helen Anna Flanagan & Sybille Deligne
2018
Less or more, with Elina Salminen & Maranne Walravens
Contrepoint, with Phillip Frankland & Garance Alves
Light is the limit, with Aljocha Hamerlynck & Ezra Veldhuis
Prospective objects, with Lucie Lanzini & Margré Steensma
Observer, with Emma Pollet & Anita De Laforêt
Independent Brussels Art fair, with Lucie Lanzini & Margré Steensma
2017
Oops, my language slipped again, with Mohammed Alani & Laura Hecker
Raw means, with João Freitas & Lander Cardon
Réception, with Sybille Deligne & Melissa Ghiette
Distradition, with Kasper De Vos & Samuel Coisne
Form ignores function, with Elleke Frijters & Lisa Egio
2016
Contenxt, with Annabelle Czyz & Emma Pollet
Le tout et la partie, with Anne-lise Seusse & Élodie Huet
Full of emptiness, with Elina Salminen & Jeroen Vranken
Identity is a fiction, with Céline Butaye & Indriķis Ģelzis
An abstract figuration, with Lucie Lanzini & Emma Mortier
2015
Le temps qui est là, with Pierre-Pol Lecouturier & Sybille Deligne
Melted reality, with Margré Steensma & Thomas Cartron
Present (again), with Virginie Gouband & Samuel Coisne
Perceptive, with Emmanuel Van der Auwera & Sam Ballet
Liquid art, with Jura Shust & Matthias Yzebaert
2014
Assimilé, with Matthias Yzebaert & Marco De Sanctis
Unheimlich, with Emma Hyvernat & Yuna Mathieu-Chovet
Delighted, with Céline Butaye & Victor Duchêne
All Narrative Contents, with Laura Hecker & Antone Israel
Links, with Lana Schneider
Beyond The Object, with Melissa Ghiette & Lisa Egio
2013
We look at the bad side, and we see the good side comin', with Yuna Mathieu-Chovet
Femmeréelle, with Samuel Coisne, Kato Six & Marianne Hamersma
Reflexes, with Ralph De Jongh & Yuna Mathieu-Chovet
2012
Portrait de l'artiste en cerveau, with Thomas Cartron, Pierre-Pol Lecouturier, Benoît Pabis, Anne-Lise Seusse & Yuna Mathieu-Chovet